All Menu Icons Bundle
Image states: normal, hot, disabled
File formats: PNG, GIF, BMP, ICO
Image sizes: 48x48, 32x32, 24x24, 20x20, 16x16
Icon quantity: 13 188
File quantity: 609 009
Price: $399.00 / 299.00 EUR


Download demo
View license


Purchase 16x16 images for $99.00
Purchase 20x20 images for $99.00
Purchase 24x24 images for $99.00
Purchase 32x32 images for $99.00
Purchase 48x48 images for $99.00

If you only need your icons in one size (e.g. 32x32 pixels), you can purchase an individual set. In this case, the icons will be delivered in PNG, GIF, and BMP formats.
Glossy Menu Icons
Logic Menu Icons
Soft Menu Icons
Classic Menu Icons
Windows 7 Menu Icons
XP Menu Icons
Shiny Menu Icons
3d Menu Icons
Menu Icons with Shadow
Ordinary Menu Icons
Brilliant Menu Icons
Menu Icons for iPhone
Impressive Menu Icons
Plastic Menu Icons
Simple Menu Icons
Smooth Menu Icons
App Menu Icons
Fun Menu Icons
Android Menu Icons
Menu Bar iOS Icons for iPad, iPhone, iPod
Android-Styled Menu Icons
---
Your Benefits
With the help of menu-icons.com collections you get the benefit of access to many different collections, which is just a start. There are some other reasons to select this icon collection:


Access to all icons is possible by making a purchase of All Menu Icons Bundle. Once you have made a payment you can start using all the icons you like. Do not wait for days and weeks when a designer will come to you and bring them.


You are able to change and modify icons. Any of All Menu Icons Bundle can be changed due to your preferences. It is not allowed to resell the icons, in all the other ways it is possible to do what you want.


Every icon can be found of all sizes, colors and file formats. In the collection there are 5 sizes: 16x16, 20x20, 24x24, 32x32, and 48x48 pixels and 2 color depths, 256 colors and 32-bit True Color, which is 16.7 million colors with transparency. Moreover, all icons can be found in three states: normal, disabled, and highlighted. All of them are supplied in the Windows Icon (ICO), Bitmap (BMP), GIF, and PNG formats.


Download demo icons
Purchase these icons now!
---
Menu icons are very necessary for web design, mobile apps and every online project. There are several types of menu icons available for web designers and software developers. These ready made icons can be used in different operating system such as Windows, Mac, Linux, iPad, and Android mobile devices. A variety of styles and file formats of menu icons are available on the market. Menu icons are professionally designed for the easier access of the users. These icons are huge collection of bright and slick looking icons which can be used for all popular desktop and mobile operating system. Through these icons users can quickly design application for their website. You can get whole package of menu icons from a relevant website without spending too much money. These icons are also royalty free icons, so that users can also download them from relevant website without breaking their bank or account.

While we give the broad range of the quality and readymade icons, and making that likely to fast design the application and website without overpaying, few of the customers need the graphics tailored specifically to the needs. We are very happy to give the custom graphic design, logotypes, drawing icons, as well as Web graphics that are made to your own specifications. Usually, we see the customers buying one and more of readymade sets, and after that ordering us for designing some extra images that they need in the product. So, by combining the stock icon collection with some of the unique images drawn to the specifications, and you get the great combination to match the graphics as well as unique looks. You can make your own custom made images prominent in product or complement them with the stock collection of choice for getting the perfect blend of uniqueness and style!


---
About All Menu Icons
How about getting more than 13,000 (that's right, thirteen thousand) unique icons for just about 3 cents per image? The All Menu Icons bundle packs pretty much every standard-sized icon we've created so far. Thanks to its royalty-free nature, the All Menu Icons bundle offers an incredible value to Web designers, software developers and outsources. You only buy this collection once, and can use it in as many projects or Web sites as you need without paying any royalties, per-use or licensing fees.
To further boost the value of this collection, each icon is supplied in five resolutions (16x16, 20x20, 24x24, 32x32, and 48x48 pixels), four file formats (ICO, BMP, GIF and PNG), two color depths (256 colors with transparent background and True Color with smooth alpha-channel) and three states (normal, disabled and highlighted). All this brings the total number of images included with your order to mind-blowing 600,000.
Each and every one of these icons was carefully designed and handcrafted by professional artists. The images include an impressive level of detail, producing vivid, clean user interfaces with easily recognizable controls and balanced color scheme. We've seen our icons appearing in Windows, Mac OS, Linux, and Android apps, many blogs, forums, educational and entertainment portals. Regardless of the browser or operating system used, there's also a version or variation you can pick for the smoothest look.
Professional icon design
at affordable prices.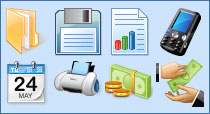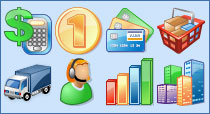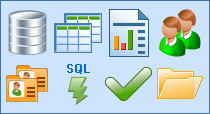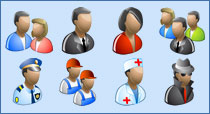 Icon Editor
IconLover is an icon editor. It allows you to design and edit all kinds of graphics required in the software development cycle, including icons, static and animated cursors and interface elements - all these kinds of graphics can now be designed in a single application.