Icon Tools for Designers
Kathy Williams

Do you know how should a perfect website or application look? Of course, because of the fact that its design helps your product or service to stand out and to be easily distinguished from your competitors' offer. To be individual, to look modern and to generate sales, the interface of your website or application should be more expressive and attractive. You can strengthen the effect that it creates on your consumers now with a help of icons.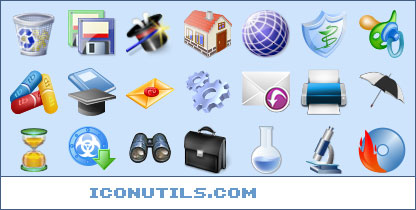 Icon Tools and Applications


I am software designer and I am using iconutils.com since my first project. Their package starts from $ 49 and the maximum rate is $ 129. I have bought some package from them for my works. They have a lot packages. You can choose among them.

Just imagine: you save your money getting the things that will help you to promote you product or service and to earn money. More than that, in spite of the fact that your savings are obvious, the quality of your icons remains high.

It is worth saying that you get their icons converted in different graphic formats. It is very convenient, because you can use them as you want in your own environment. After buying the icons from their icon collection, you get a constant free e-mail support and free upgrades of the icons that you have bought during the year. That is why the advantages of buying their icons are indisputable.